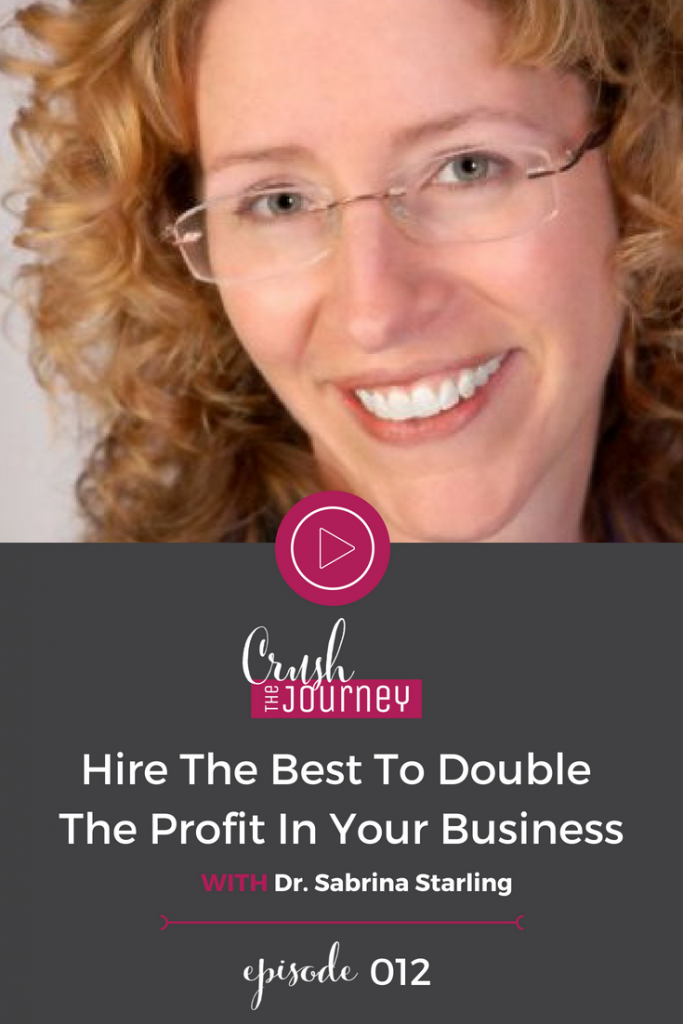 Episode 012 – Hire The Best To Double The Profit In Your Business with Dr. Sabrina Starling
Guest Bio
Dr. Sabrina Starling, The Business Psychologist™ and author of How to Hire the Best specializes in transforming life- and cash-sucking rural businesses into highly profitable, Great Places to Work!
Employee problems can be one of the biggest stumbling blocks for any business owner. With her background in psychology, and years of driving profit in small business, Dr. Starling knows what it takes to find, keep and get exceptional performance out of your biggest investment-your employees.
Key Takeaways:
Traditional hiring practices often lead to mis-hiring 75% of the time
It can cost a business $5-7k if an employee were to leave within 2-3 months after hiring
"A" players are self motivated problem solvers and are never looking for work
A smaller staff of "A" players can increase productivity between 900-1200%, reduce payroll dollars
Implementing Profit First encourages the mindset that payroll is no longer the biggest expense but rather the biggest investment
Items mentioned:
Masterclass, Quickly Double Your Profit with Top Performing Employees and access her comprehensive video training 5 Secrets to Exceptional Employee Performance (her gifts to you!) by texting EMPLOYEES to 44222
http://www.tapthepotential.com
www.facebook.com/tapthepotential
www.linkedin.com/drsabrina
Twitter: @drsabrina