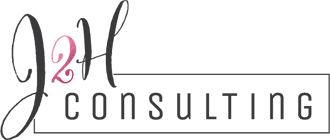 Are you looking to earn more profit in your business?
Are you tired of not being able to pay yourself on a regular basis?
Are you totally confused by your numbers?

Grab your free Cash Flow Clarity Bundle Now!
You're passionate about your business, and when the going's good, you absolutely crush it. And when you're crushing it, the accounting seems to take care of itself. But that's not quite how it works. You know that. I know it, too, because I've been there (believe me). When the feasts turn to famines, your financial fluency determines whether you'll maintain the freedom you enjoy as a small-business owner.
On your current journey, you've become well-acquainted with the sleepless nights,
the calls from angry creditors, and the occasional tsunami of self-doubt. A different journey awaits you.
And that journey begins here. I'm Jennifer, and I invite you to join me on the J2H mission:
I offer mindset-changing lessons in financial fluency to boost your profits, your happiness, and your peace of mind. With my help, you can bring new levels of knowledge to your business finances and shorten the famines and feast more often. Fair warning: it's hard work. I can't make it all better with a wave of my magic wand. (Truth: my magic wand doesn't actually work, but don't tell my kids.)
You bring the will, and I'll bring the way. Together, let's start boosting your fluency, your profits, and your peace of mind.
Jennifer's work and guidance continue to be instrumental during the long journey of bringing financial stability back to my company. J2H is a trusted and valued partner and our outsourced CFO. Whether you are looking to turn your company around or take it to the next level, I highly recommend a conversation with J2H Consulting.
Mike Ciavolino
President, Shore Creative Group
I am now able to see where the money is going and I can plan ahead for growth and make decisions based on data and not just on gut.i am less stressed about the money because I know exactly where it is going and what is going to be used for.
Belen Amat, M.D.
President, Direct Primary Care of Western Michigan
Jennifer is clearly passionate about supporting women-owned businesses success. She makes her 'profit first' methodology accessible to business owners operating within both differing industries and experiences.

Jessica Davis
Owner Rebuilders Xchange